It's a classic scenario: a partner emails you a Word document and urges you to sign it as soon as possible, as it's an urgent matter. You then find yourself in a panic, hurriedly googling "how to sign a Word document by hand".
STOP! ‍🙅‍♀️ There's no point going any further: this approach is obsolete and time-consuming!
As Bob Dylan sang, the times they are a'changin'. We explain why we recommend signing your Word documents electronically, and how it works in practice!
Word, the most commonly used word-processing tool in the business world
Unless you have been cryogenically frozen for decades, you cannot fail to have noticed the ubiquitous word-processing tool that is Word, widely used by all kinds of organisations to produce digital written documents.
It is an essential tool for most companies. Word can be used for a plethora of purposes, from administrative letters to quotes, from press releases to contracts.
The Microsoft Office 365 suite is used by nearly 1.2 billion people worldwide (equivalent to the entire population of India 😯), many of whom are regular users of Microsoft Word.
While it is true that Google's equally good free alternative, Google Docs, has revolutionised online word processing, Word remains the industry standard.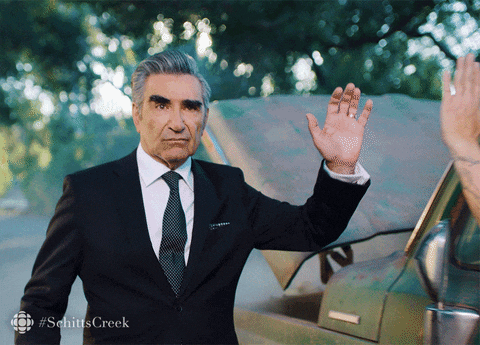 There is one pitfall in this success story, however: many people don't know how to go about signing a Word document, asking themselves:
"How am I going to sign this contract online?"
We all know the "paper procedure", which is extremely time-consuming and, just between us, totally outdated. It involves sending documents signed by hand having gone through a thousand different stages, each one a potential source of errors:
●     Printing, assuming the printer is working!
●     Signature by the different parties;
●     Scanning (I've lost you already, right?‍🤷‍♀️)
●     Sending by email or post.
The process is long and very rough around the edges, and can even result in documents getting lost. In a nutshell, the more stages a process includes, the more potential there is for errors.
Electronic signature in Word: a more efficient way of managing documents
Spoiler alert: you can sign a Word document without printing it first.
☝️ It is important to note that a scanned signature offers much less protection than an electronic signature. See our infographic on the subject for further details.
So, isn't it about time you started signing your Word documents electronically?!
Here are the main advantages:
No more wasteful use of paper and ink, as your Word documents are approved and signed online with no printing.

The signature procedure is quicker, simpler and more secure:
- Signatories are authenticated, as they must confirm their identity by SMS in order to sign.
- Agreements concluded online are legally recognised by the European authorities.
- The integrity of the signed document is preserved.

Your partners can use the device of their choice to sign (desktop, mobile or tablet),

You can follow the progress of the signature process in real time (comments, validation, signature).
A word of caution, however: to meet the integrity criterion, which confers legal value on an electronically signed document, the Word document must be converted to PDF before it is signed.
Why? Unlike Word documents, which are editable, PDF documents cannot be modified and so comply with the European eIDAS directive..
They preserve the fonts, images and formatting of the source documents, regardless of the application originally used to create them.
They support the layer of protection provided by electronic signature of a PDF, making your agreements secure.
How do you insert a signature in Word?
To sign your Word documents with total peace of mind ‍💆‍♀, Yousign's electronic signature solution adapts to all needs and is legally recognised at European level.
Here is the step-by-step procedure to follow: it's a piece of cake!
👉 Initiating the procedure:
Save your file in PDF format so that it is uneditable.
Upload the document you want to be signed on the Yousign app.
Enter the signatories' contact details to submit your request.
Click on "Send".
Follow the progress of the procedure in real time.
👉 And it's just as simple for the signatory:
Read the entire document.
When you have read everything, click "Sign".
Confirm your identity by entering the code received by SMS in the Yousign app.
And you're done!
Various free converters are available online to convert Word documents to PDF.
--
One thing left to do: Sign up for a free trial of Yousign !