The year 2020 has shown that the digitalisation of small businesses is no longer an option, it is a necessity. To support them in their digital transformation and to respond as accurately as possible to this need, Yousign is launching a new plan, called One. 
Signing a document - an agreement, a contract, a lease... - should not be a painful task or a cumbersome process. It should be a simple and seamless experience, a way to optimise your processes and speed up your business.
The electronic signature at the service of your business
Through this new offer, Yousign has one objective: to provide small businesses with an electronic signature offer that suits 100% of their needs. This new plan should be simple, flexible and complete to make administrative tasks more seamless, save time and keep control over expenses.
To achieve this, Yousign's One plan includes
A monthly subscription with no commitment with 10 signatures per month, remotely or face to face
An intuitive and easy-to-use application to follow your signatures in real-time.
At an affordable rate
On the other hand, there is no forgetting what makes Yousign so great to begin with: the excellence of the quality of our service. With our Plan One, you can always sign all your documents in total security. One includes the essential features of the electronic signature, specially designed for small businesses: 
Identity validation - Take advantage of secure authentication systems to guarantee the identity of your signers before entering the signing stage. 
Approval Workflows - Easily create automated proofreading, validation and signature workflows for all your documents.
Automatic reminders - Automate and customise reminders to encourage signatories to sign your documents and save time.
And much more ...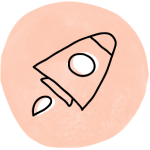 Take your agreements to the next level
Yousign's vision has been the same since the beginning: to support our clients' growth by providing them with the easiest way to connect with their customers and service providers to send, sign and store all their documents, and to speed up the closing of their agreements.
With One, we provide small businesses with the best signing experience - simple, accessible, collaborative and always secure, to empower them to continue their business in the most efficient way.
As a trusted service provider recognised by the French and European authorities, Yousign fulfills all the requirements for eIDAS certification in terms of electronic signature, electronic stamp and timestamping. 
Our data is hosted in France and we are a 100% French solution.
Thanks to this brand new plan, small businesses with reduced needs finally have a plan that meets their specific requirements. Attractive in its price and features, the One plan offers the best of the electronic signature via a flexible, accessible and commitment-free, monthly subscription.
The application is incredibly ergonomic and has a very intuitive interface, which helps greatly when using the solution. It's a 100%-French company, and the cloud is hosted in France, which is reassuring when it comes to personal data security.