2020, an accelerated digital transformation
2020 was a peculiar year. We have witnessed an increase in the digital transformation of businesses.
At Yousign, we have been the first witnesses and actors of this change, tripling our customers over 2020, to reach 5,000 customers at the end of last year.
This particular context has strengthened our mission to better connect all size businesses with their customers, partners and teams, in order for them to easily sign their documents, remotely and in just a few clicks.
Bringing e-signature to everyone
We are pleased to start this year with important news: the launch of our new One plan, dedicated to freelancers, self-employed people and small businesses.
Why did we do it? Because we wanted to propose an e-signature solution suited to their specific needs.
What is our goal? We want to enable all businesses, regardless of their size, to create, sign and send their contracts very easily, in order to relieve them of administrative tasks and to speed up their business.
How will this be achieved? By providing them with a tailor-made offer: flexible subscription, simplified application, certified signatures. All at an affordable price.
One, a new plan for small needs and businesses
One is Yousign's new plan aimed at freelancers, self-employed and small businesses, to give them a complete range of signature services tailored to their needs and activity.
It includes everything they need to get started, in the best conditions:
10 signatures/month
1 user
1 signature interface
All the key features of e-signature

With the launch of this new One plan, Yousign enhances its signature offer to address all professionals, whatever their size and needs, and provide them with a simple and tailored solution to digitise their processes and accelerate their business.

1. A flexible plan for varying needs
For smaller businesses, the volume of signatures is not necessarily the same every month. It can vary in both directions.
With Yousign's One plan, you benefit from a commitment-free offer. Leave and come back whenever you want. You can also upgrade and downgrade as needed! Manage your subscription according to your needs, directly from the application.
2. A simple & accessible application
At Yousign, we are committed to providing our clients with the simplest e-signature solution.
With the One plan, we reviewed our application down to the smallest detail to offer a product that is ultra-simplified, intuitive and straight-to-the-point. You have no time to lose.
Create your invitations in just a few clicks: upload your documents and attachments, add recipients and signature fields, send it out for signature!
Track the progress of your signature requests in real-time
Download your timestamped audit trail with all the signature information
Import your contacts, export your signatures in the blink of an eye

3. All signature features included
Launching a plan for businesses with limited signature needs at a lower rate does not mean reducing the scope. At Yousign, we are committed to providing the same quality of experience to all our customers, regardless of the plan they subscribe to.
With the One plan, you have access to all the essential features of the electronic signature:
Signature interface - Follow the progress of your signatures in real-time and easily manage your procedures, contacts and templates.
Identity validation - Guarantee the identity of your signatories with our secure authentication systems.
Validation workflows - Easily create automated flows to review, approve and sign documents.
Automatic reminders - Customise and schedule automatic reminders to close faster and save time.
And much more! Just what you need to efficiently manage and sign all your documents. No more, no less.
4. A certified and secure signature
Yousign is a trusted service provider, recognised by the French and European authorities, offering a legal, reliable and secure solution to guarantee the confidentiality of your data and the legal validity of your signatures.
Yousign issues its own certificates in accordance with the eIDAS regulation, making it a recognised certification authority (CA) in Europe. This level allows Yousign to provide more secure electronic signatures using digital certificates.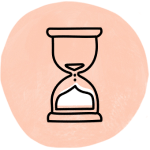 Spend less time signing, more time doing business
Streamline your signature process - Manage your documents and signatures in an ultra-simple and intuitive application.
Offer a nice signature experience - Customise the signature journey for your signers (languages, logo, messages)
Guarantee certified signatures - Use a certified solution recognised at the European level
Yousign is ergonomic and integrates easily into our daily tools. The application has been thought out as a real time saver to make signing documents fun.