We are very happy to announce today a 30 million euros Series A round led by Lead Edge Capital (Asana, BlaBlaCar, Wise). 💪

eFounders, the startup studio behind Aircall, Front and Spendesk, and long-time partner of Yousign also participates in this round. At a time when companies are poised for further digitalisation, we will use these new funds to become the European alternative to American giants (DocuSign, Adobe) and the leading e-signature provider for SMBs.
Servicing the needs of SMBs
The health crisis has thrust companies into digitalisation. As a result, the e-signature market has quickly grown and two segments have emerged: larger companies that are already digitised and have increasingly complex needs, and SMBs who are looking for instant solutions to their more straightforward needs.
We have developed an e-signature solution that is entirely geared towards the needs of SMBs, which represent over 90% of the market.
"Faced with American giants with large scopes and complex products, we have built a solution that is accessible and easy to use, allowing SMBs to sign their first documents within the hour, and not a month"
Building a European champion
As the French government relaunches sovereign cloud projects, the ambition to create European champions to compete with American players is more than relevant today.
Contract management is a highly strategic sector and protecting document data must be of the highest priority for European institutions and economic players.
"Europe has put in place a strong legal framework for data protection, with GDPR for data management and eIDAS for digital identification. It is now time to support European companies so that their data can remain at the European level" explains Luc Pallavidino.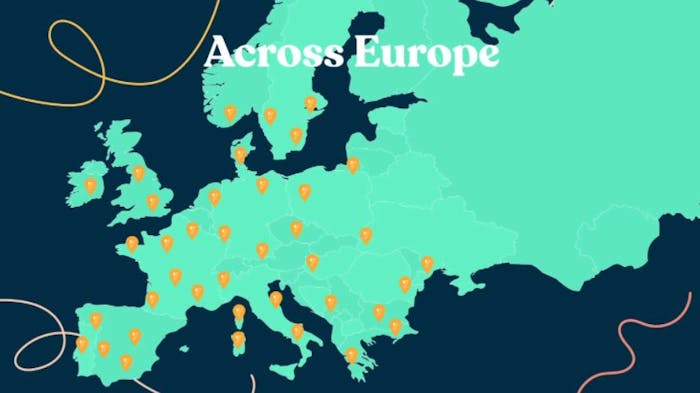 The e-signature market will grow 25% per year until 2030 and is set to be a 10 billion euros market by then. "There are significant tailwinds in the electronic signature market today," says Lead Edge Capital Partner Brian Neider.
Amidst this backdrop and with the new round of fundraising, Yousign aims to equip 50,000 European SMBs with its e-signature solution by 2024 and reach an annual recurring revenue of at least 70 million euros. 
"We have been incredibly impressed with Yousign's platform and functionality. We believe Yousign is becoming the default e-signature platform for SMBs in Europe."
Yousign grew 200% in 2020 and went from 35 to 120 employees. Last April, we celebrated 100 Yousigners !
We plan on hiring 150 additional people in the next 18 months to strengthen its team across all departments.
"The e-signature enables companies to go much further in terms of digitalisation. We are excited to support Yousign in making this vision a reality and to help SMBs digitalise not only the signature, but the company as a whole".