No supplier, no contract. No contract, no distribution. No distribution, no sale. No sale, no company. No company...
well, no company.
In other words, without supplier contracts, the world would never be the same! There would be no exclusive products, no franchises, no NOTHING! As you've probably noticed, this contract is a very important document.
Let's take a look at why electronic signature is the perfect tool for this!
The supplier contract: a crucial document for your company
What is a supplier contract?
A supplier contract is a document that comes in several forms (sales agreement, distribution agreement, etc.), with the purpose of selling goods or services directly or indirectly.
This agreement defines the legal framework that binds two parties. And since both parties are closely linked under this type of contract, changes are often necessary in order to maintain a stable relationship:
Price renegotiations
New delivery schedules
Payment terms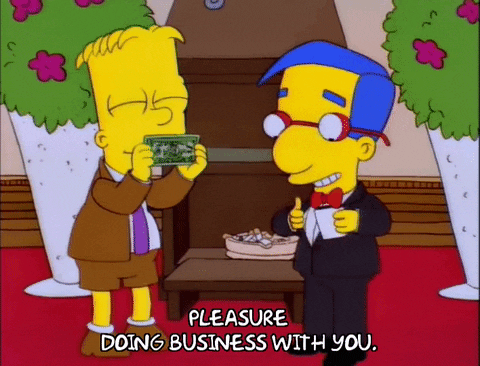 There are many different supplier contracts. Here are a few examples:
Exclusive distribution agreement: in this case, the supplier is required to sell their products only to the distributor stipulated in the contract in a given territory or region.
Franchise agreement: contains all the information on a given retail chain. All rights and obligations of the signers are specified in this document.
Selective distribution agreement: the supplier allows certain distributors to sell their products or services. Distributors without this permission may not do so.
Partnership agreement: two companies agree to join forces to achieve the same objective.
Sub-contracting agreement: this is an agreement in which the prime contractor hires a sub-contractor to perform all or part of a contract.
Information required in the supplier contract
Contracts may be drafted differently from one company to another. However, the information required does not change. The contract must include:
The identity of the supplier company and their legal representative
Important information on the company: legal form, RCS registration number, SIREN number, etc.
Once you have all the information needed and have reached an agreement between you and your supplier, it's time to move on to the signing stage.
Choosing Yousign for your supplier contracts
The different types of electronic signature
The eIDAS regulation defines three levels of electronic signature:
Simple signature
Advanced signature
Qualified signature
Each of these signatures has a different level of verification. For instance, advanced signature requires verification of the signer's identity. You can find out more about these signature types in this article.
Electronic signature for your supplier contracts 
Electronic signature for your supplier contracts : all of your supplier contracts are centralised and automatically sent to the signers.

Quick signature : 75% of documents signed with Yousign are signed in less than 15 minutes. By using electronic signature, you'll save considerable time.

Efficient conversion : our digitised signature process increases the conversion rate by 45%.

Document security : Yousign takes security very seriously. Multiple methods are used to protect the privacy of your data:

Data encryption,
Audit trails (time stamps),
Hosting in France,
Management of vulnerabilities.

A legally binding signature : the Yousign electronic signature is legally binding thanks to the eIDAS regulation.